Voyage LA: Hidden Gems: Meet Ghazal Sheei of ACME Real Estate
Voyage LA features ACME Los Angles real estate agent Ghazal Sheei.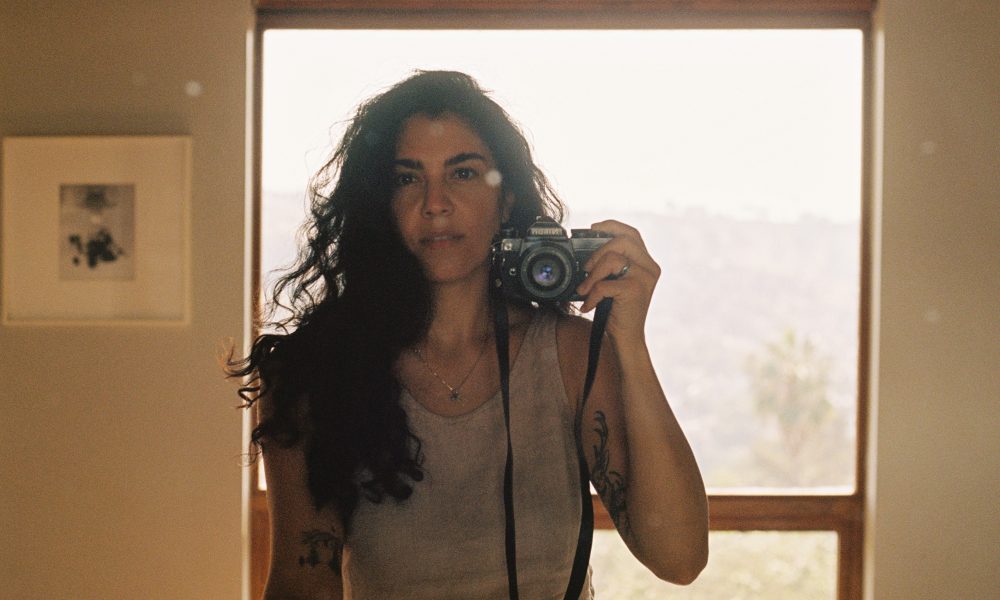 Today we'd like to introduce you to Ghazal Sheei.
Hi Ghazal, can you start by introducing yourself? We'd love to learn more about how you got to where you are today?
The story begins in Tehran, Iran during the Iran-Iraq war just after the overthrow of the Shah by Islamic fundamentalists. Many things magically aligned to allow us to escape those conditions. We made our way to England, Austria and finally, to Los Angeles where we'd call home. The rest is a somewhat standard immigrant story – learning English via ESL, parents working multiple jobs, trying to acclimate to American culture which was (and continues to be) at times a stark difference to Iranian culture.
I attended college at UC Irvine, moved to New York immediately after, and worked in music throughout that time. Met someone, fell in love, moved to Milwaukee, where I lived for 7.5 years, attended graduate school, worked as a paralegal, pursued freelance work in film production as a set decorator, and lived a sweet and quiet life. After ten years of being away and missing sunshine and family, I moved back home to Los Angeles with no solid career to show for. Film work in LA wasn't consistent and the majority of the people I was hired by were men who had little to no respect for their female crew.
I needed consistent income to pay LA rent so I took an opportunity with a local interior design and architecture studio, having had a strong passion for both my whole life. A year into that job, I was offered a much better job by another, more well known architecture studio with a few offices in the states. Honestly, life was good for nearly two years. I loved the work I did which was varied and at times was really creative, had solid, consistent income finally, and for the first time in my working life, really felt I had a place. But, as I grew to be a larger part of the company, the president and creative director who worked in the LA office alongside myself, slowly began abusing his power and authority towards me, and really made my time both at the office and away quite difficult. This was just before #MeToo made national news and I felt limited by my options, fearing retaliation. I went to therapy, meditated, kept to myself at work but the problems only grew worse. After months of consideration, I finally made the decision to quit and was able to advocate for a decent severance package because at that point, the owner of the company and the HR team were all aware of the persistent issue. They seemed happy to let me go, probably being scared that had I not left quickly and quietly, I would have filed a harassment lawsuit.
After that truly toxic experience, I vowed never to work in an office setting again. I never wanted to work to make someone else more wealthy, while not being able to build my own wealth. I wanted autonomy and the ability to have financial security without having to depend on anyone else. I knew I loved architecture. I knew I had vision and could see potential in spaces. I knew about color and lighting, I knew what a particular space was lacking or needed. And I knew Los Angeles.
I had always looked at Real Estate as a possible career, but I narrowly thought that it was a stuffy one with no room for creativity, where your face had to be plastered on a cheesy bus bench ad. I thankfully fought those stereotypes and pursued it anyway.
I enrolled in real estate classes at Glendale Community College, passed my license exam and followed my gut to join ACME Real Estate, a design-forward boutique brokerage that offered amazing training from the brilliant broker, Courtney Poulos, and wonderful resources for new agents. I had seen the bright yellow ACME signs around Northeast LA for some time and knew they did things differently. And that began the start of my career as a real estate agent. It changed my life entirely. It allowed me to invest in my own property, redesign it to my taste, and create a place where people can share beautiful experiences surrounded by nature. Along the way, I've helped numerous first-time buyers invest in their future through real estate, allowing them to create generational wealth they can pass on. I've also represented seasoned buyers and sellers alike and every single time, I find great joy, creativity, and opportunity for growth.
Can you talk to us a bit about the challenges and lessons you've learned along the way. Looking back would you say it's been easy or smooth in retrospect?
It has been the antithesis of smooth! The hardest part was working through my own self-doubts. BUT, the challenges taught me to really trust myself. I invested in my own growth, learned the importance of taking risks and planning for your future, how to advocate for yourself and those you care about. I wouldn't change who I am today and I think my experiences, were they different, may have made me a different person.
One of the other great challenges I've faced has been navigating my relationship with my family. I spent so many years trying to make them happy and wanted so much for them to accept me. I went to graduate school for that very reason, instead of following my passions for art and design. I wasn't true to myself and that had repercussions. But the moment I let go of what others' expectations of me were, I was able to grow into the person I am now.
It took a while for my family to have faith in me and trust my choices. They initially did not support my transition into real estate. Too much uncertainty and too great a risk. They would have rather had me work a corporate 9-6 job with a stable salary, 401k and benefits, even if I was miserable all the while. My family also couldn't wrap their heads around why I so badly wanted to buy a house in the high desert to fix up and rent (a goal I'd had for almost a decade), but I know they felt immense pride when just under two years into my career, I was able to do just that.
We'd love to learn more about your work. What do you do, what do you specialize in, what are you known for, etc. What are you most proud of? What sets you apart from others?
I'm still an agent with ACME Real Estate. I work with buyers and sellers all over Los Angeles to purchase, sell or invest in property. I feel immense gratitude and pride for what I've been able to accomplish and experience thus far, even if my timeline has been very unique. At the end of the day, I believe it's my kindness, generosity, empathy and love of connection with humans and the natural world that set me apart. That, and toeing the line of two very distinct cultures! I'm so lucky to call Los Angeles home, a city filled with diversity, culture, great natural beauty, and the wonderful communities I am a part of.
Before we go, is there anything else you can share with us?
If you have ever thought of buying your first home or investing in property but are not quite sure if it's possible, know that it is! It starts with a great real estate agent. Please reach out if I can help you get started. And human rights, access to affordable health care, education, safety and equality for all!
Contact Info: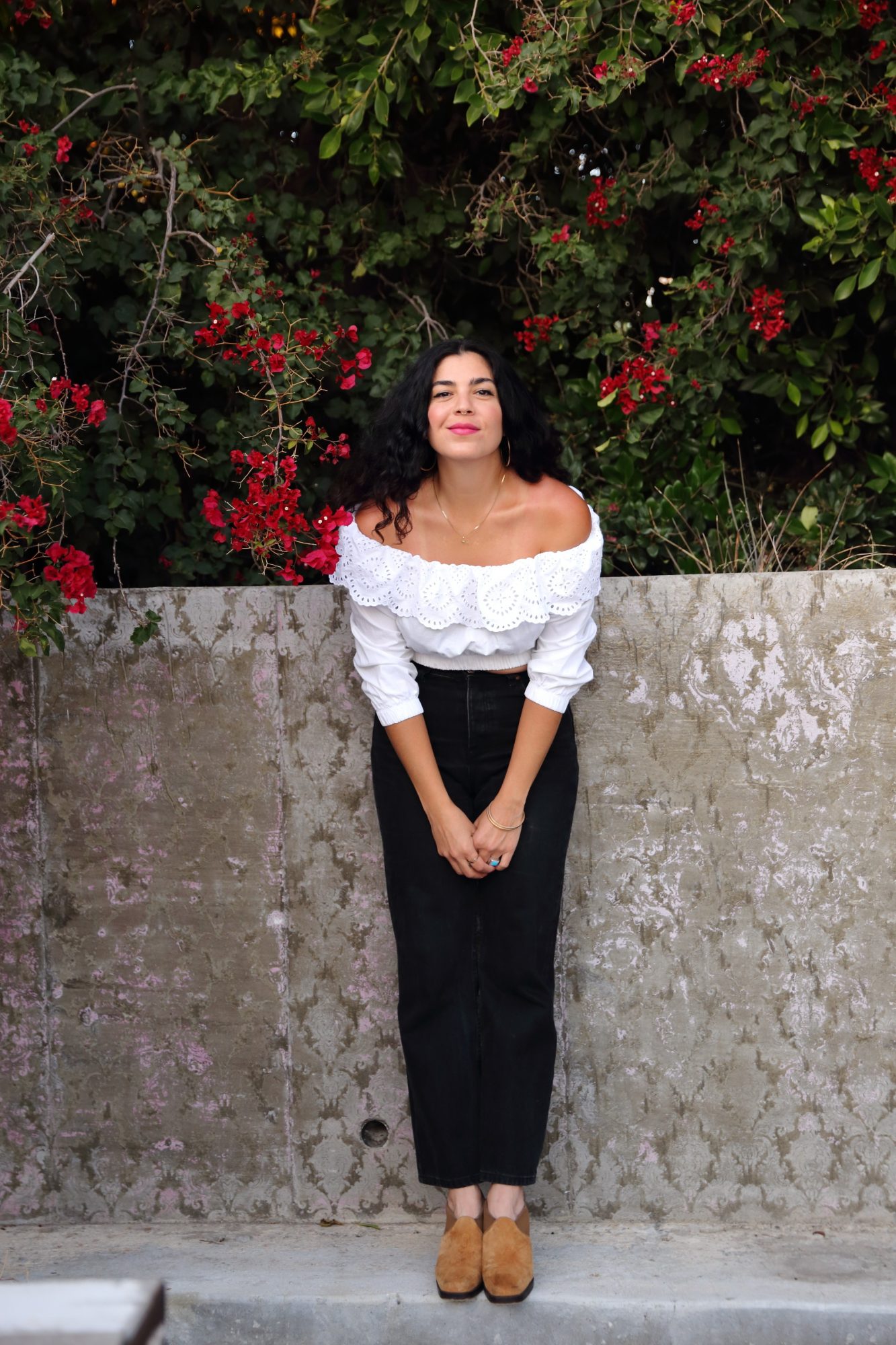 Image Credits
Tina Malek