How to Host an Elegant Halloween Dinner Party
Halloween is just a few days away. Some of us are having major FOMO looking at last year's festivities. You can still enjoy the holiday responsibly by having an intimate Halloween dinner with friends or family. Here are our tips for hosting an impromptu Halloween dinner.
Decor
You don't need to transform your home to add some Halloween magic. Adding small elements that are tasteful will add elegance to your dinner party.
Add white pumpkins throughout the room for an elevated feel.
Hollow out pumpkins or gourds to use as serving dishes for sauces, dips, condiments, or soup bowls. Also, you can transform them into candelabras by hollowing out small holes to pop in candles.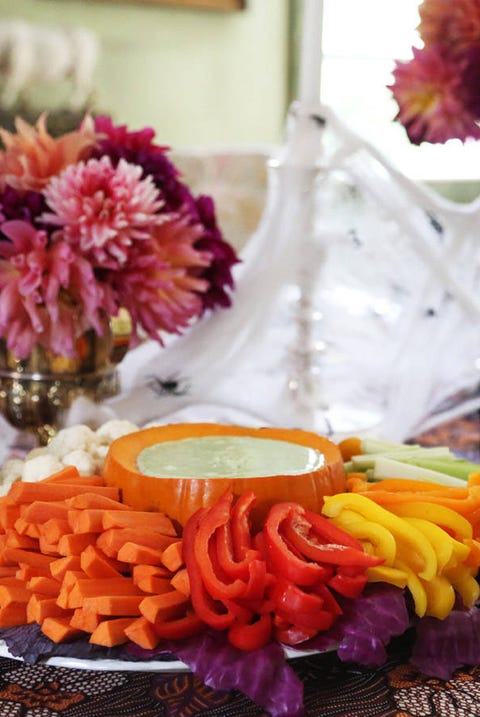 Create florals using the yellow, pink, red, and orange color themes… or dark burgundy for the dramatic effect.
Add dramatic tableware for the shock effect.
Add lethal stickers to your liquor and wine bottles.
Food
Add these dishes to stay in theme for the holiday!
Hearty Pumpkin & pea soups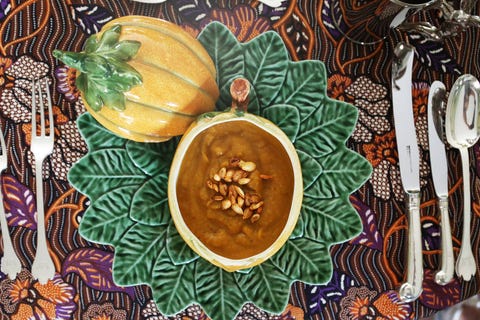 Stuffed Vegetarian Pumpkin with rice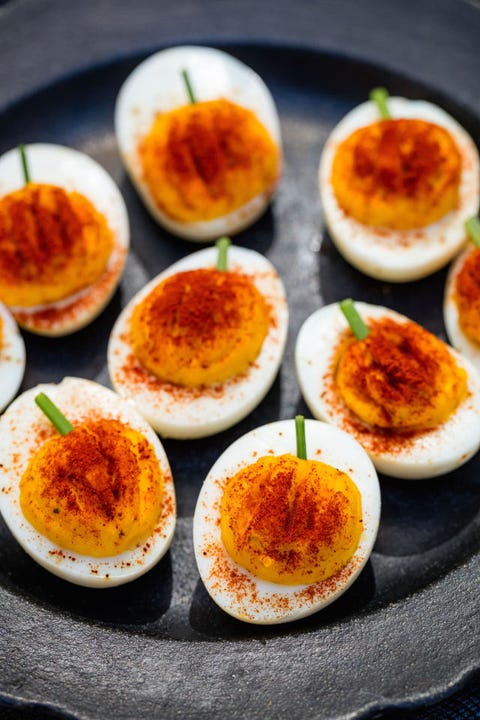 Chocolate Mousse Eyeball dessert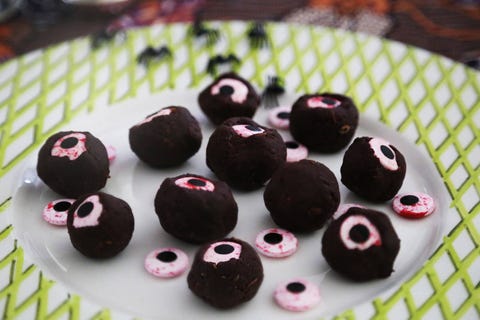 Cocktails
Cocktails are the best source to tap into the Halloween theme.
Add fun garnishes in ice or drinks. This one is made out of lychee and olives!
Create cocktails with a similar color range of orange, red, and burgundy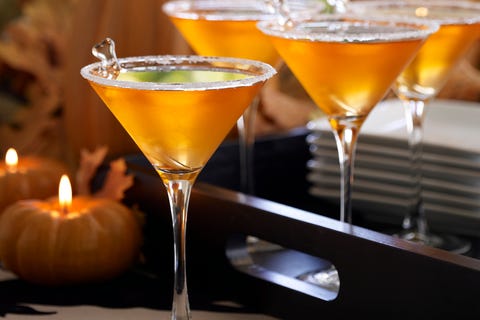 Cheers & Happy Halloween!
Credits: www.marthastewart.com & www.townandcountrymag.com